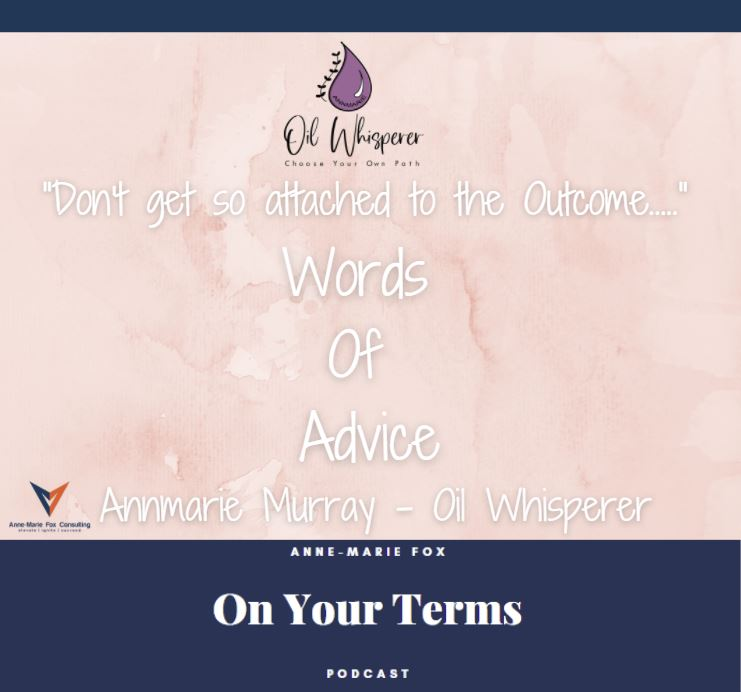 https://www.facebook.com/annmariesprofessionalmassagetherapy
https://www.instagram.com/annmarie_oil_whisperer/
Try not worry about what people might think. People are so absorbed in themselves that they don't think about you as much as you think they do
Mixing with more confident people can make you more confident.
Try doing things that are outside your comfort zone
Let go of the outcomes, don't get so attached to the outcomes.
Get better at what you are good at
You will never be "ready".
Know that you can learn on the job, the fear of the change will never go. You will always have the fear.
Take a Leap of faith. Ask yourself, what was the reason that you wanted to make a change in the first place.
Books
The Untethered Soul – Michael Singer
The Surrender Experiment – Michael Singer
#growth #onyourterms #doterra #oilwhisperer #annmariemurray #dreams #passion #beauty #lovelife #livelife #podcast #fridayfeels #girlboss #careerchange #femaleentrepreneur #womenempowerment #motivation #bosslady #inspiration #entrepreneurlife #business #entrepreneur #womeninbusiness #goals #careercoach #careercoaching #lifecoach #lifecoaching #careerdevelopment #careerchange #goingitalone #newventure #lifestyle #choices #worklifebalance #workfromhome #girlbosslife #entrepreneurinspiration #entrepreneurher #entrepreneurgoals #beyourownboss #businesscoach #businessowner #createyourlife #femaleentrepreneur #goalsetting #goodlife #makeithappen #personaldevelopment
Instagram https://www.instagram.com/on_your_terms/
Facebook https://www.facebook.com/onyourtermspage
Linkedin https://www.linkedin.com/in/foxannemarie/