Anne-Marie Fox Consulting
annemarie@amfconsulting.ie
Why do we need Life and Career Coaching?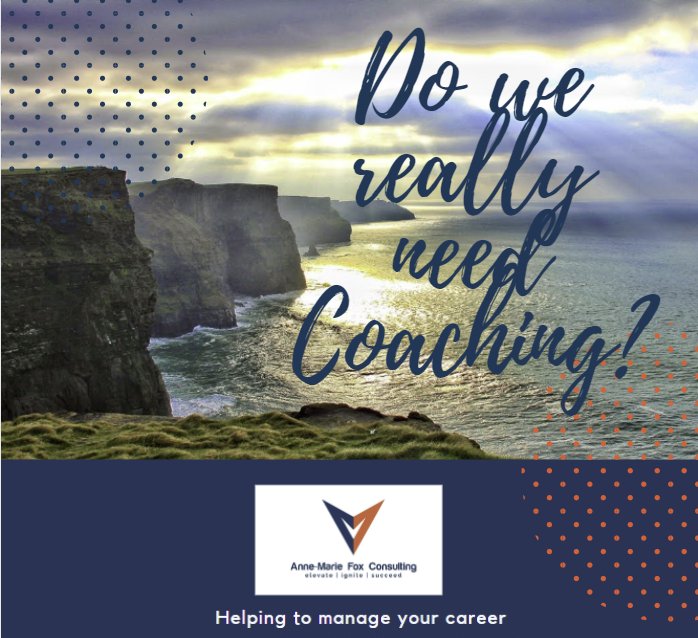 Growing up you could always ask someone for help or advice, someone older, a teacher, a trainer a parent…who do you turn to now?
Playing sport, we go to our weekly coaching sessions and each week learn new skills, new techniques to practice weekly to become that bit better each week…who can we turn to for our mindset coaching?
No matter where we all are in our personal and professional life, we can all do with someone to listen to us, to bounce ideas off, to work with on planning and achieving. To
GROW
.
Do you ever look at your current situation and ask yourself where you are going, is this what you wanted to do when you started your career? What are your plans both personally and professionally for the next 12 months, next 5 years? Have you even thought this far ahead or are you just going day by day hoping it all works out?
Do you need
CLARITY
? Do you need help making
DECISIONS
? Do you need to feel
CALM
?
As an experienced personal and professional coach, I absolutely love what I do, I focus on each individual and on how to help them grow both personally and professionally. I work closely with all my clients on their
ACTIONS
in both their personal and professional life and have seen that clients who are happy in their professional life are happy in their personal life and visa versa.
Currently we are going through a huge change worldwide. We now have
TIME
to
THINK
.
TIME
to look at what we are currently doing and question ourselves to see if this makes us
HAPPY
.
If you are currently looking at your situation and need clarity over what you are doing or where you want to go, now is the best time to put something into action.
Below are some of the areas I am working on with clients right now…
Planning out the next 1- 5-10 years either in your current career/new career/current company/New company
How to get there and the steps to start taking now
Confidence and motivational skills
CV (including Linkedin)/Interview Skills/Confidence
Contact me if you are looking for some guidance and clarity around your current situation and to help you map out where you are going to go in the next few years of your current role, new career, change direction, personal life. All my coaching is currently taking place online. Contact me now for a free call to discuss further.
Anne-Marie Fox Consulting
annemarie@amfconsulting.ie