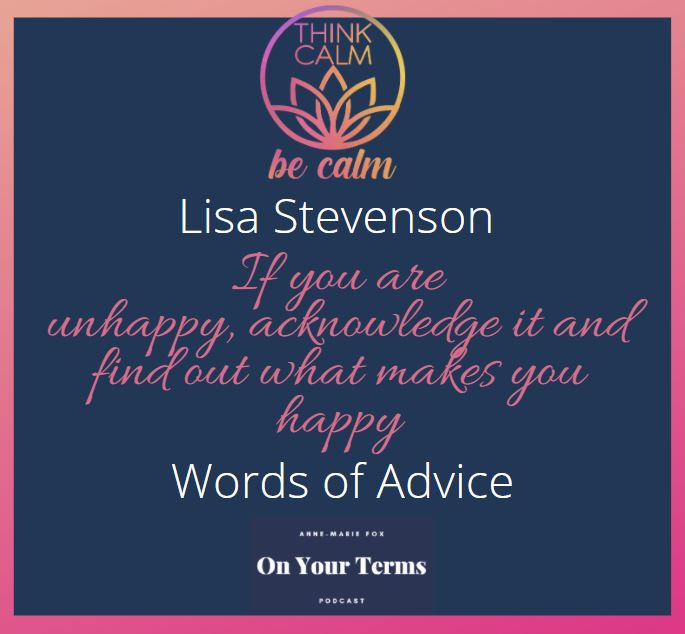 Learn to say "no" more often
Do something that challenges you, step outside of your comfort zone. You will enjoy it; it is worth it.
Don't take everything to heart, don't listen to the negativity
Follow your dreams and do what you want to do
Live in the moment, learn to spend time in the moment and not always planning and looking towards the future.
Meditation
Take time on yourself and self-care
Write out what you are grateful for every day
If you are unhappy, acknowledge it and find out what makes you happy
It might not always be easy, but it is the best thing you can do for yourself.
Books
The Audacity to be Queen – Gina DeVee
Podcast
Fire in the Belly – Pete Lonton https://fireinthebelly.net/
On Your Terms
#childrensmentalhealthmatters #mindfulness #activityjournal #childrensmentalhealth #myhappymind #thinkcalmbecalm #children #supportsmallbusinesses #meditation #funactivities #onyourterms #podcast #positivity #girlboss #careerchange #femaleentrepreneur #womenempowerment #motivation #bosslady #inspiration #entrepreneurlife #business #entrepreneur #womeninbusiness #goals #careercoach #careercoaching #lifecoach #lifecoaching #careerdevelopment #careerchange #newventure #lifestyle #choices #girlbosslife #entrepreneurinspiration #entrepreneurher #entrepreneurgoals #beyourownboss #businesscoach #businessowner #createyourlife #femaleentrepreneur #goalsetting #goodlife #makeithappen #personaldevelopment
Anne-Marie Fox Consulting – AMFConsulting.ie – annemarie@amfconsulting.ie
Career Coach – Life Coach – Executive Coach