Anne-Marie Fox Consulting
AMFConsulting
www.amfconsulting.ie
annemarie@amfconsulting.ie
Jane Downes – Contact details
https://www.linkedin.com/in/jane-downes-bbs-fca-368ab1133/
https://www.facebook.com/parttimeIreland
I loved chatting Jane about her journey to date on here are her nuggets on how to life live On Your Terms
Sometimes the best opportunities come from your own needs.
Back yourself – Know you can do something every bit as good as the next person. Have a bit of faith in yourself and your ability.
If you don't ask you don't get
What doesn't get measured doesn't get done
Look at what makes you happy, what areas you enjoy working in, what skill sets you have and do something in this area
You don't have to always have all the answers – Ask
If you have been at home for a while, sign up to some workshops, go to your Local Enterprise Offices, (training courses, social media, business start ups)
Networking – engage with your networks – people do business with people.
If you have a vision of what you want – reach out to your network, if they can't help you, they might be able to recommend someone else
Take your vision into an Action plan
Books -The Purple Cow; Transform Your Business by Being Remarkable – Seth Godin
Anne-Marie Fox, Career Development Coach, Career Coach, Life Coach, Executive Coach, Recruiter
Annemarie@amfconsulting.ie
www.amfconsulting.ie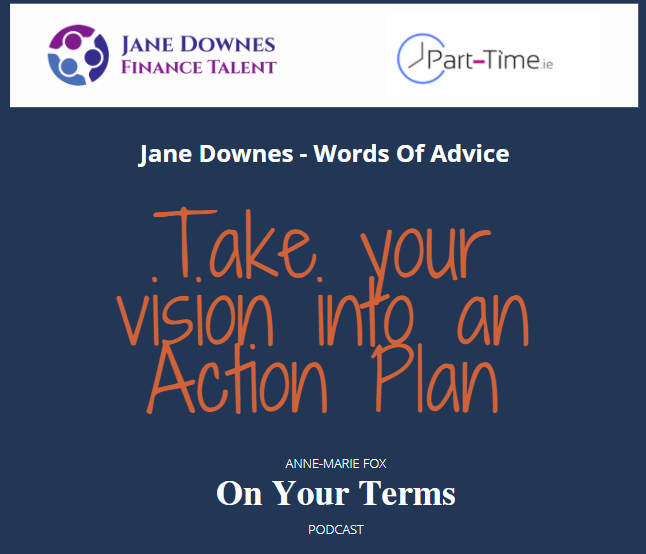 #onyourterms #girlboss #careerchange ,#femaleentrepreneur ,#womenempowerment ,#motivation ,#bosslady ,#inspiration ,#entrepreneurlife ,#business #entrepreneur #womeninbusiness #goals #careercoach #careercoaching #lifecoach #lifecoaching #careerdevelopment #careerchange #goingitalone #newventure #lifestyle #choices #worklifebalance #workfromhome #girlbosslife #entrepreneurinspiration #entrepreneurher #entrepreneurgoals #beyourownboss #businesscoach #businessowner #createyourlife #femaleentrepreneur #goalsetting #goodlife #makeithappen #personaldevelopment
Anne-Marie Fox Consulting
AMFConsulting
www.amfconsulting.ie
annemarie@amfconsulting.ie
https://www.facebook.com/On-Your-Terms-109801037458760
https://www.linkedin.com/in/foxannemarie/
https://www.instagram.com/on_your_terms/
@AnneMarie_Fox