Anne-Marie Fox Consulting
AMFConsulting
www.amfconsulting.ie
annemarie@amfconsulting.ie
Sean Corcoran – Electric Skyline
Don't be afraid to go after something different, go after that challenge
Surround yourself with good people – you become who you hang around with. Get with positive and ambitious people.
There is no big Secret – it is the sum of your efforts every day added up. Give it your best every day and get a bit better at something every day.
Listen to understand, not to reply
Focus on the positive in everything
Get Clarity on what you want. You need focus.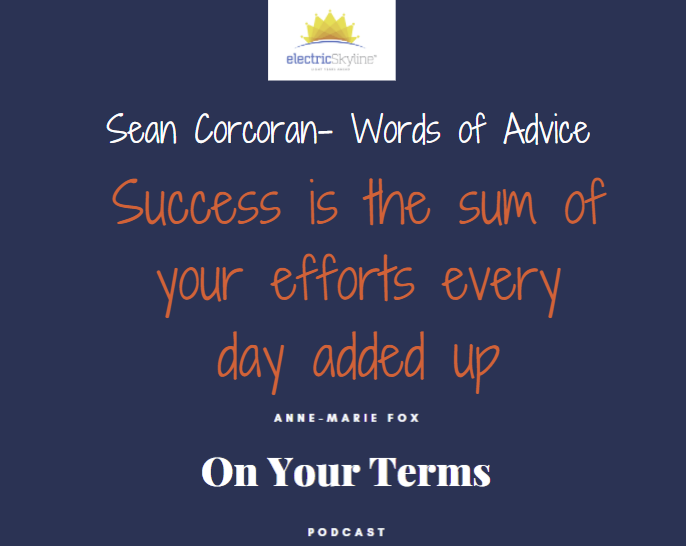 Hire employees that area smarter and better than you to build the best team.
Books
Seven Habits of Highly Effect People – Steven Covey
Legacy – James Kerr
The Leader Who Had No Title – Robin Sharma
For more information on coaching, mentor ship and accountability please contact me at annemarie@amfconsulting
https://twitter.com/AnneMarie_Fox
https://www.instagram.com/on_your_terms/
https://www.facebook.com/annemarie.fox.146
https://www.linkedin.com/in/foxannemarie/
Anne-Marie Fox Consulting
AMFConsulting
www.amfconsulting.ie
annemarie@amfconsulting.ie